The game will be preceded by a Twenty20 match between the incredible Help for Heroes Cricket Club and the England Physical Disability Team.
Match Teams: Help for Heroes XI vs Rest of World
Type: Twenty20
Venue: Kia Oval in London
Date & Time: Sep 17, 2015 18.45 local time (11:15 PM IST, 17:45 GMT)
Toss: Rest of World, who chose to bat first
Rest of World 158/6 (20 ov)
Help for Heroes XI 159/6 (19.3 ov)
Result: Help for Heroes XI won by 5 wickets
Team Squads:
Help for Heroes XI: Andrew Strauss (c), Herschelle Gibbs, Virender Sehwag, MS Dhoni, Damien Martyn, Lieutenant Commander Jonathan Parker, Corporal Jake Wray, Shahid Afridi, Graeme Swann, Simon Jones, Matthew Hoggard, Darren Gough.
Rest of the World XI: Brendon McCullum (c), Matthew Hayden, Graeme Smith, Mahela Jayawardene, Major Storm Green, Brian Lara, Abdul Razzaq, Scott Styris, Dan Vettori, Tim Southee, Shapoor Zadran
The winning team Help for Heroes XI players of the match completed.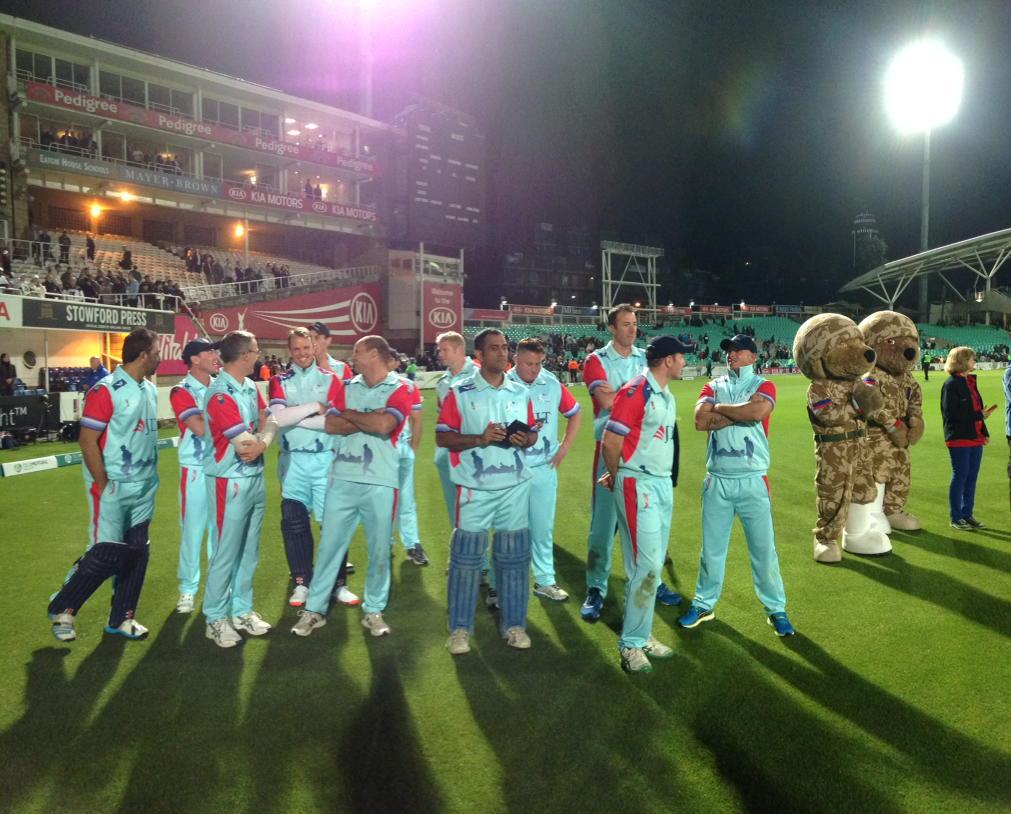 MS Dhoni is awarded Man of the Match for his unbeaten 38 Runs off 22 balls.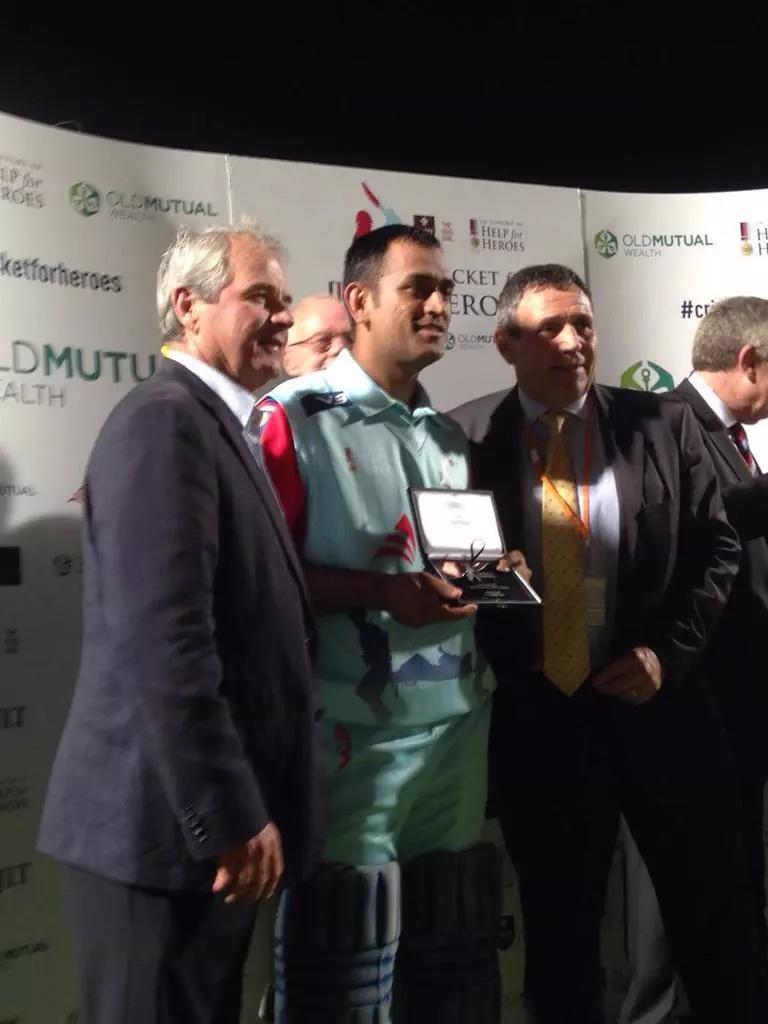 Help for Heroes XI captain Andrew Strauss collects the trophy after his side beat the Rest of the World XI
Here's a picture of both teams at the end of match.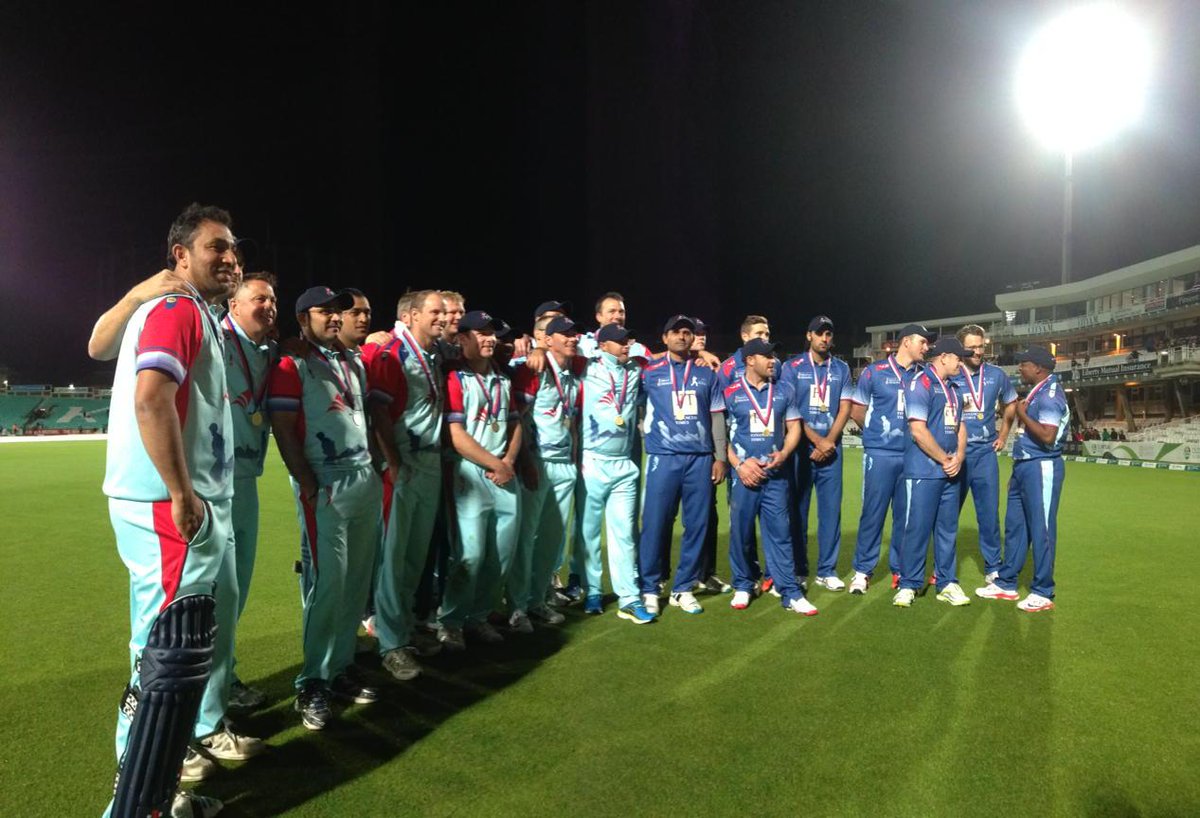 Hero Bear has been thoroughly enjoying his evening out cricket for heroes. Thanks for helping raise over £250k!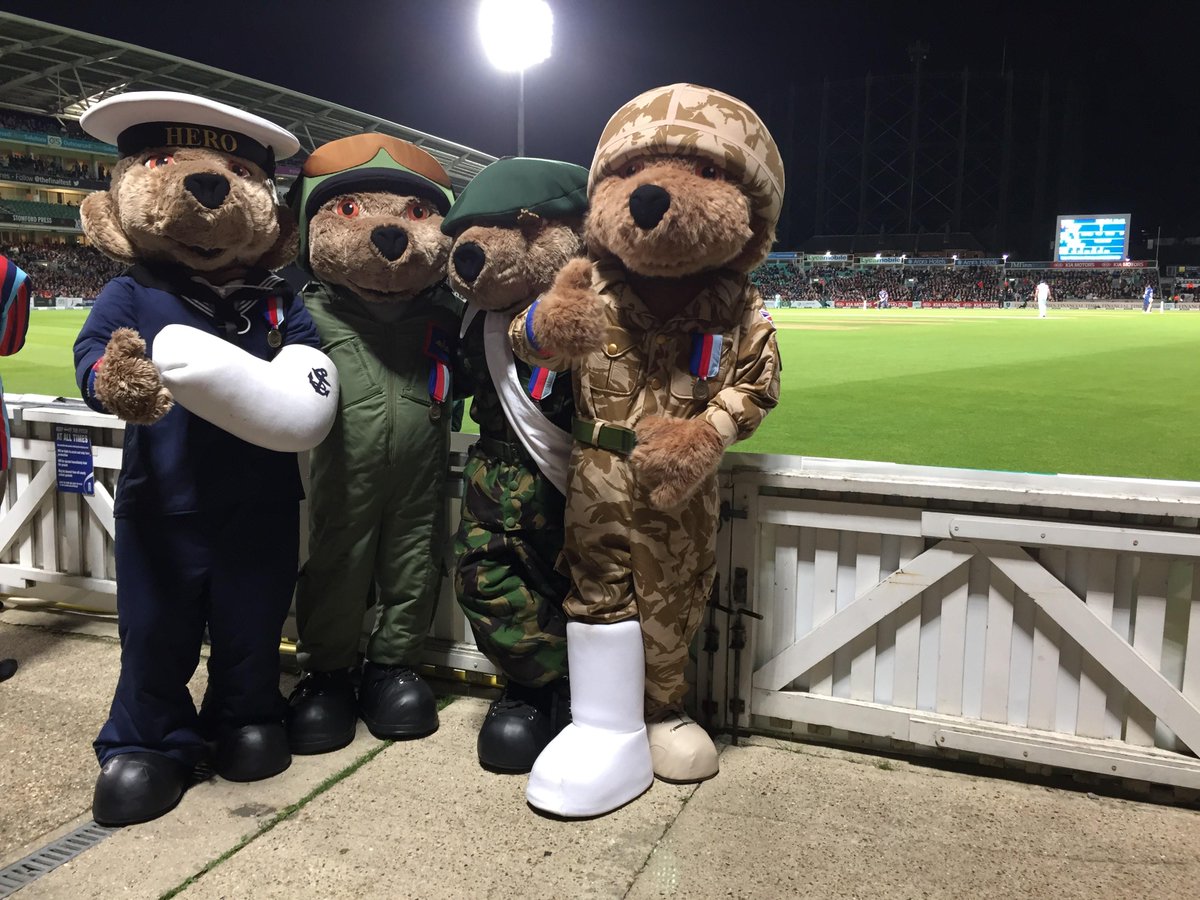 MS Dhoni at KIA OVAL Interacting with Fans & Signing Autographs