Former England cricketer Mark Ramprakash is all set to retire from the game following an extraordinary domestic career, which lasted 25 years. Since making his debut in 1987 for Middlesex, the 42-year-old has scored 35,659 runs in first-class cricket. He also has a triple century to his name, which he scored at the peak of his form, in 2006. Ramprakash has scored an astonishing 114 centuries in his first-class career, and averages an impressive 53.14 over 461 appearances.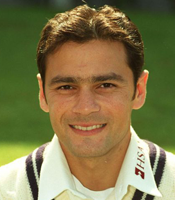 Unfortunately, Ramprakash couldn't quite replicate his performance at the Test level. Over 52 Tests played for England between 1991 and 2002, he managed to score only 2350 runs at a disappointing average of 27.32. His career featured only two hundreds and 12 half-centuries. Ramprakash's finest moment came when he registered his Test best of 154 against West Indies at Barbados in 1998. The knock came against an attack comprising Courtney Walsh, Curtly Ambrose and Ian Bishop. It remains a mystery why the veteran couldn't quite come up with similar efforts all over again. As Ramprakash decides to ride into the sunset, we look back at other domestic giants of the game.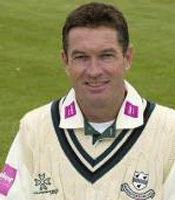 Graeme Hick: The Zimbabwean-born Hick is often referred to as the Don Bradman of domestic cricket, and that actually says everything. Destined for greatness ever since he was selected for Zimbabwe in the 1983 World Cup squad, Hick's international career was restricted to 65 Tests and 120 ODIs. In this period, he scored over 3000 runs in both forms of the game. And while those are decent returns, he averaged only 31 in Tests, which was nowhere near what was expected of him. It was said, though Hick had the talent, he was mentally not strong enough. Also, he had a horrifying time against spinners, the quality ones he struggled to pick. This was chiefly why he was relegated to scoring 4112 runs against weaker domestic attacks with the help of 136 hundreds. Averaging close to 38, he should have played more ODIs. However, it was as a Test player that England always wanted Hick to flourish.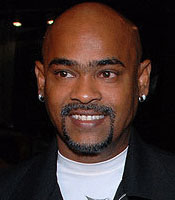 Vinod Kambli: What a start the southpaw had to his Test career. His first two centuries were scores of 224 and 227, what more could he have asked for? Well, a longer international career. Following the unprecedented start, Kambli's career was restricted to 17 Tests and 104 ODIs. He ended with a Test average of 54 and ODI average of 32. In between, he struggled to score against quality opponents. He made numerous comebacks to the one-day squad, but each was a failure. Kambli did not help himself by playing to the gallery, and was restricted to playing first-class cricket post 2000. He ended with 9965 runs at an average of nearly 60. How India would have wished he achieved such figures at the international level.

Amol Muzumdar: This talented Mumbaikar was plain unlucky. Vying for the number three spot in the Indian Test team, when he started off Sanjay Manjrekar was the preferred choice and, after him, Rahul Dravid took to the position like fish to water. That is why Muzumdar will onlybe remembered for scoring over 10,000 runs in first-class cricket.
--By A Cricket Analyst